If you're new to blogging, digital marketing, or creating websites in general, all the terms thrown around can be overwhelming.
I've been working in the digital marketing world professionally for a decade, and I can't believe how many advanced terms new bloggers are faced with learning while they're getting started with their blog.
I created this list to help newer bloggers learn the most common blogging terms quickly and easily – complete with image explanations as well!
No more wondering what the difference between CTA, CTR, and CMS is – this list should clear things up.
General Blog and Website Terms You Should Know
Above-the-Fold
Above the fold is a term borrowed from the newspaper industry. In website terms this means, the content a website visitor sees before they have to scroll down.
The idea is that your most important content should go 'above the fold.'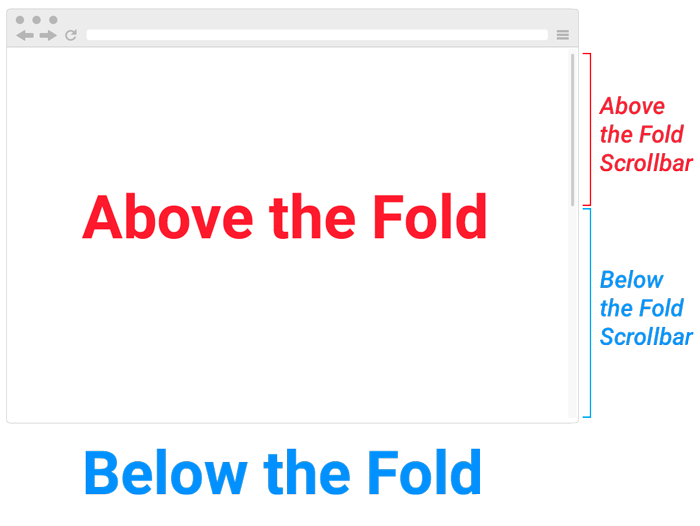 Affiliate Marketing
The promotion of third-party product where the promoter (blogger) earns a commission everytime that product is sold via a link on the promoter's website.
One of several ways bloggers and influencers make money.
Alternative (ALT) Image Text
Alternative text is descriptive text that describes your image.
This is for both search engines and users with visual impairments who might be using screen readers to navigate your website.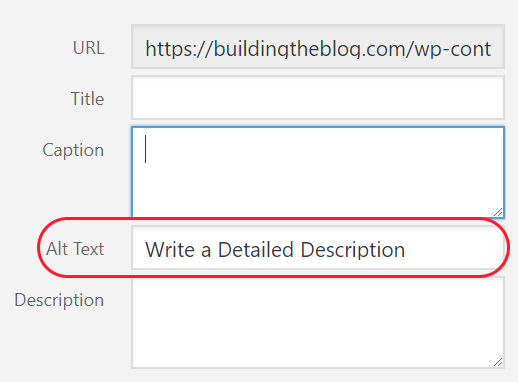 Pro Tip: It can be tempting to cut corners here and skip adding Alt text to your images when you're in a hurry to post your next blog. But if you're at all concerned about SEO, I highly recommend putting descriptive text in all your images for the search engines crawling your website.
Browser
A browser, or Internet browser, is the tool you use to navigate web pages. Common examples include: Internet Explorer, Safari, Google Chrome, Mozilla Firefox.

Blog Page vs Blog Post
The concept of a page versus a post can be confusing if you're new to blogging.
Basically, a blog page is something you want to always link to on your site.
For example, your about page, or a page that lists all of your blog posts.
Blog Posts, on the other hand, are more dynamic. Most bloggers continuously add posts to their blog. These posts are displayed in reverse chronological order (newest first).
Call-to-Action (CTA)
This is the specific action you want your visitors to take. It can be almost anything…

I.e. Download an eBook, Click a Link, Purchase a Product, Sign Up for an Email List.
CTAs can live in email messages, landing pages, or blog posts.
The most successful bloggers have targeted CTAs on every single page of their website and in every single message they send out.
Click-Through Rate (CTR)
This term is often used in the case of advertising and is also used in Google Search Console.
Click-through rate is the number of clicks your ad (or search listing) receives divided by the number of impressions (times the ad was seen).
12 clicks / 1000 impressions or views  = 1.2% click-through rate.
CMS
CMS stands for content management system. In the blogging world, CMS typically refers to platforms that are used to manage digital content, like blog posts, images, PDFs, pages, without a user needing to know code.
WordPress is a great example of a CMS. Other examples include Joomla, Drupal, and Shopify.
Content Marketing
This is what blogging is all about! Creating blog posts, PDFs, excel sheets, and other content that your target audience is interested in to either build brand recognition or collect an email address for email marketing.
Conversion
The term conversion, or conversion rate, is closely related to a Call-to-Action (CTA).
A conversion occurs whenever the specified action you want to happen occurs. 
To calculate the conversion rate, you divide the number of conversions by the number of people who were exposed to your CTA.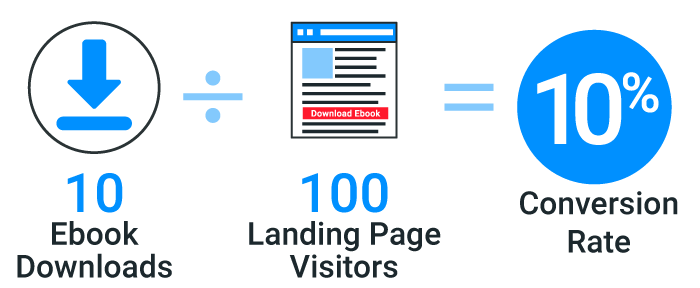 For example, imagine 100 people saw a link to download your eBook, 10 people actually downloaded it. 10/100 equals a 10% conversion rate.
Domain
A domain is the .com, .net, .co, .org website address where a website can be found. Examples: buildingtheblog.com, google.com, usa.gov

New bloggers will want to come up with a memorable and relatively short domain related to the topic they're blogging about – .com is always preferable.
Email List

A list of emails collected from your website via opt-in forms. Building your email list is a great way to market to your target audience.
Email Marketing

Using email (generally a platform like MailChimp, MailerLite or ConvertKit) to send emails to your target audience. For bloggers, these emails are usually aimed to build continued trust and awareness in your brand, drive traffic to your newest blog posts, and direct your email list to your any paid products you might want to promote.
Favicon
A Favicon is the icon representing a website in the top left tab of a browser.

In WordPress, users can easily upload a custom Favicon image in the settings under Appearance > Customize > Site Identity.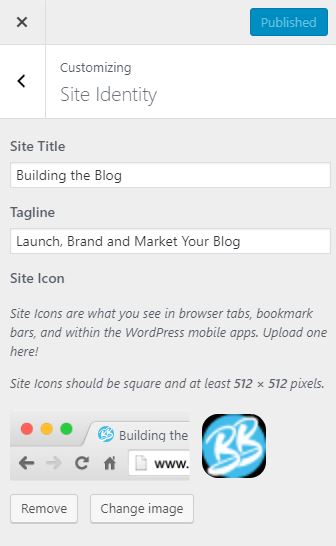 Guest Blogging
The strategy of either contributing blog posts for other bloggers' websites, or featuring other bloggers posts on your website.
Bloggers guest blog to expand their reach, and accept guest blogs in order to get new and unique content.
Head Search Term
A term related to SEO (search engine optimization.) A head search term is often searched for 1-3 word phrase related to your blog's niche or industry. Gets more search terms than more specific 'long-tail' terms,  but is also much more competitive and harder to rank for on Google (opposite of a long-tail search term).
HTML/CSS
HTML and CSS are the technologies used to create website.
Blogging platforms like WordPress automatically generate HTML and CSS for users so they don't need to know how to write custom code.
HTML is primarily used to format content (i.e. tell your web browser which content is a headline which is a link, etc.)
CSS is used to design the content (i.e. change the background of a website, the color of text, add borders to images).
Influencer
An influencer is a person in a specific industry who has the ability to affect trends in purchases of their followers.
Common examples include YouTube stars who recommend a certain brand of makeup, Instagrammers who recommend a weight loss tea, or bloggers who recommend specific marketing tools.
Impressions
You'll see the term impressions a lot if you do any type of digital advertising (i.e. ads on Pinterest, Google, Facebook or Instagram).
Impressions are the number of times something (an ad/Pinterest pin/search listing) is displayed on a device.
Landing Pages
Landing pages are pages specifically designed to encourage a user to complete a specific action (or call-to-action, CTA)
Lead Generation
A marketing term used to describe the process of creating a list of potential buyers to market to.
An example of a lead generation strategy would be creating a free eBook in exchange for an email address, and then using email to market related products to the lead.
Long-Term Keyword
A term related to SEO (search engine optimization.) A long-term keyword is a 3-4+ word phrase very specific to your blog's niche or industry that gets fewer search terms than more popular terms,  but is also easier to rank for (opposite of a head search term).
Niche
A very widely used term in the blog world that describes the industry, category, or topic a blogger blogs about.
A niche can be almost anything, from the very broad (i.e. health and fitness, photography, travel), to slightly more specific (i.e. keto diet, DSLR photography, adventure travel) to the very specific (i.e. Ultra Marathoning, drone photography, hiking travel).
PPC
Paid-per click advertising. This can relate to advertising on Google search, Pinterest, Facebook, Instagram, or any other type of digital service where you agree to pay a certain amount per click.
Most platforms ask you to 'bid' a certain max amount that you're willing to pay-per-click. This is how this type of advertising got the nickname 'PPC.'
Responsive Web Design/ Mobile Friendly Design
This term describes a website design that is optimized for mobile device.
This is very important because mobile friendliness is measured by Google and other search engines. It's also important for your users as more and more people use their phones and tablets to browser the Internet.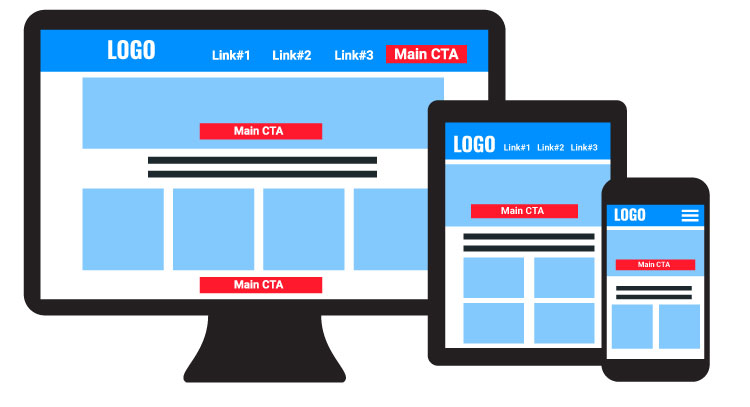 SEO
SEO, or search engine optimization, is the process of optimizing a website to rank high for certain keywords when someone searches for them on Google.
Shopify
A paid CMS for those wishing to sell and ship products directly to consumers using their own website and branding.
Site Structure
Closely, related to site navigation. Site structure is the way your website links together. A great site structure allows users to find any content relevant to what they're looking for in 2-3 clicks.
Site Navigation
Generally refers to the top links listed in your website's header, but could also relate to footer or sidebar navigation.
It's very important to both SEO and usability that these elements relate to your blog topic. This helps both search engines and users instantly understand what your blog is about.
Sponsored Post
As bloggers grow in popularity a third-party company may pay them to publish a review or article about their product on the blogger's website or social media account.
This is one of many ways bloggers earn money.
Sub-domain
Closely related to domain. A subdomain is a way to create a sub-site using your primary domain.

Any word can be used to create a subdomain:
I.e. courses.buildingtheblog.com, fun.buildingtheblog.com, kittens.buildingtheblog.com
SSL
SSL certificates are used to create and encrypted, or secure link, between a web server and browser. Some hosting packages include SSL certificates by default (i.e. Bluehost), other require an additional fee.

You know when a website is secure based on the face that the link will begin with https:// vs http://, and (in most browsers), a lock will appear in the address bar.

Having an SSL is very important for professional bloggers trying to make money from their websites.
Not only is it important to search engines when ranking your website, but it's also a positive indicator to your site visitors that your site is safe. If you don't have an SSL, many browsers will even indicate that your website is not secure to your users.

Stock Photo
Images that are produced by third-party photographers and can be purchased to be used by bloggers on their websites, ebooks or social media.
Popular sites for purchasing stock photos include istockphoto.com and bigstock.com. Canva also offer some free stock images.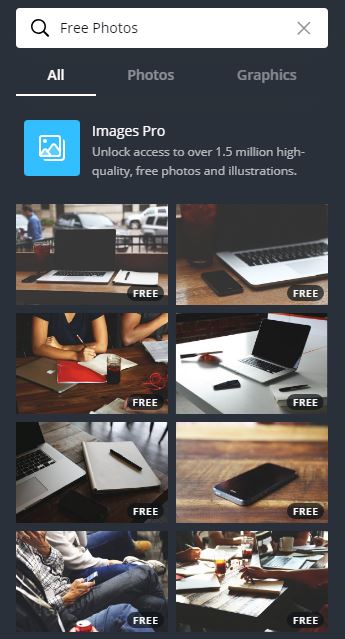 URL
URL stands for 'universal resource locator.' The term is used to give the location or web address of a specific webpage.
This term is more specific than domain because it can refer to more specific web pages.
I.e. buildingtheblog.com/about
Virtual Assistant (VA)
Virtual Assistants are hired to help bloggers with a variety of tasks, depending on what the blogger needs.
Examples include managing social media accounts, writing blog posts, designing blog images. Fiverr is a popular source for hiring virtual assistants.
WYSIWIG Builder
"What you see is what you get" website builder.
Think of sites like Squarespace, Wix and Weebly and premium WordPress themes like Divi that make it easy to visually build your website without any coding knowledge.
Here is an example of the Divi theme's (WYSIWIG) visual builder: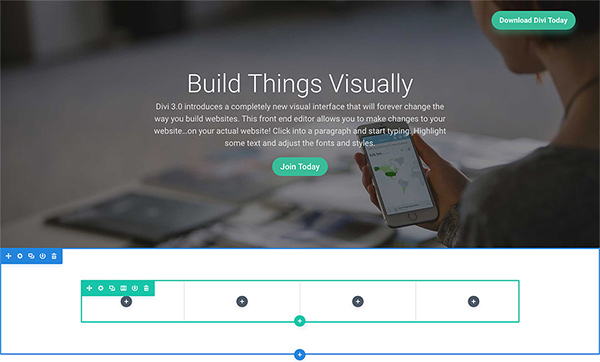 WordPress Specific Terms
Categories
Used to group common blog posts together.
For example, Building the Blog has many posts on branding, so I have grouped all of these posts together into a category called 'Branding the Blog.'
WordPress allows you to easily link to categories so that you can have a page that houses all of your posts on specific categories.
Featured Image
Blog themes use featured image as a preview image for your blog post.
You set your featured image when you create a new blog post.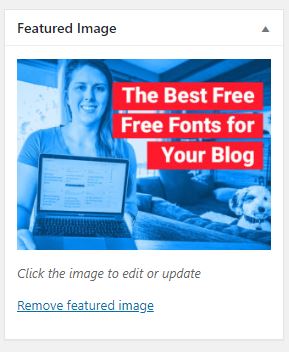 Many themes include featured images when listing out your blog posts, or sometimes at the top of a blog post.
Additionally, the featured image is often included when you share a link on social media in a rich snippet.
I highly recommend creating custom featured images for every one of your blog posts.
Media Library
This is where your blog images and resources are stored.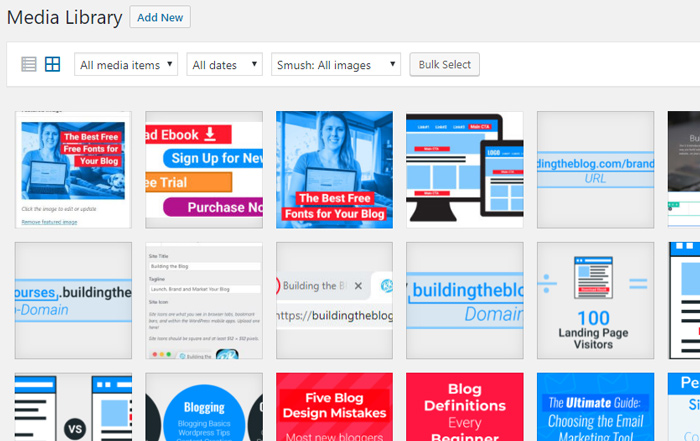 Menus
WordPress uses menus to automatically set up the navigation links on your blog.
Some themes may have multiple menus. I.e. a main menu for the header, a secondary menu for footer links.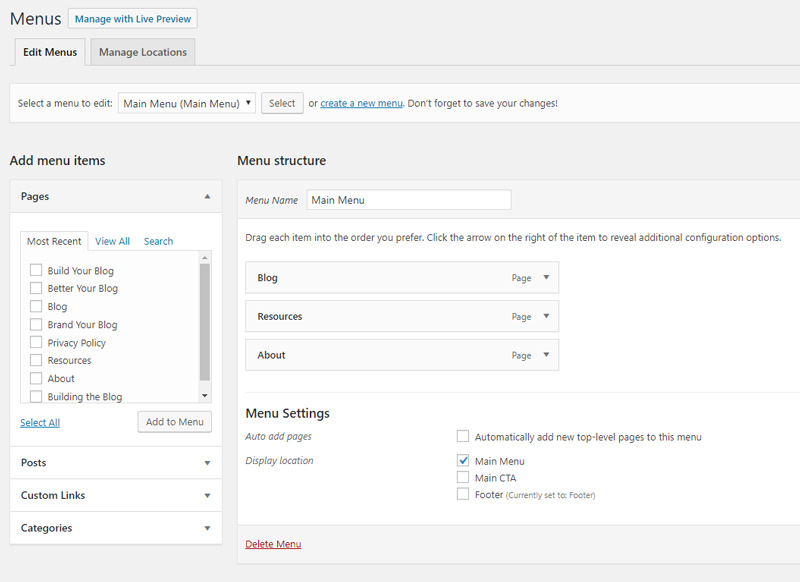 Plugin
There are more than 50,000 plugins available to install on your WordPress blog.
Examples of plugins include plugins that add social media sharing links to your posts, contact forms, image optimizers, page/post duplicators, drag and drop builders, and many more.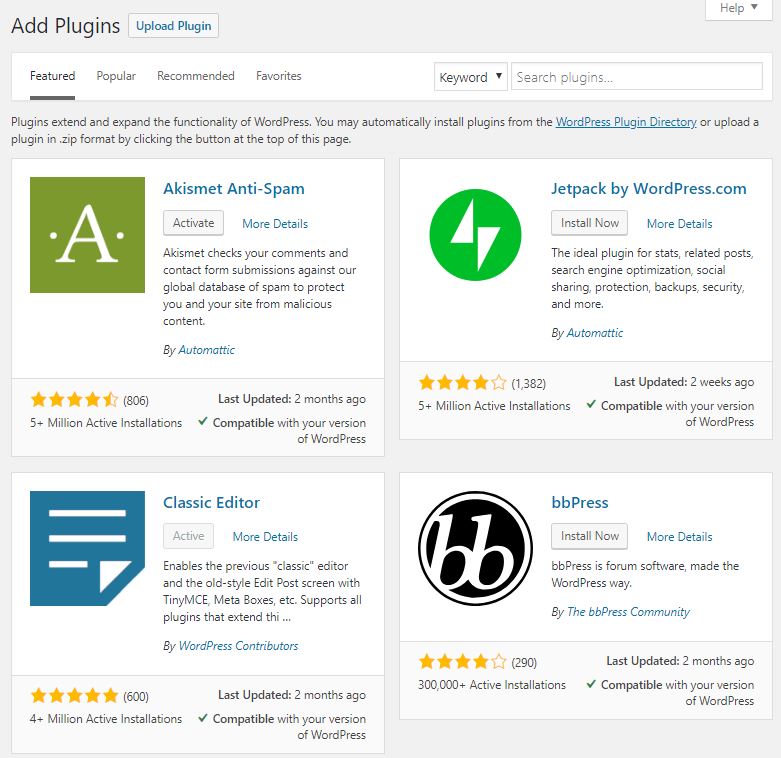 Pro Tip: Exercise caution as you install new plugins. Having an excessive amount of plugins can slow your website down.
Shortcode
Many plugins use shortcodes to implement complicated code easily for bloggers.
For example, you might have a plugin that allows you to display recent posts anywhere using a shortcode.
You could insert a shortcode into any post or page to get your recent posts to show up. Shortcode generally looks something like this:
[recent-posts posts="5″]
Sidebar
By default, most themes contain a sidebar that often shows up on the right or left side of content.
Sidebars are customized with different widgets in the widget section of WordPress admin.
Tags
Very similar to categories, tags also allows you to group posts together. However, generally tags are for more specific categories of content.
For example, for a blog post on how to create a logo, I would categorize that post with branding, and then tag the post with design.
Theme
Used to customize the look and layout of your blog. There are both free and premium options for bloggers.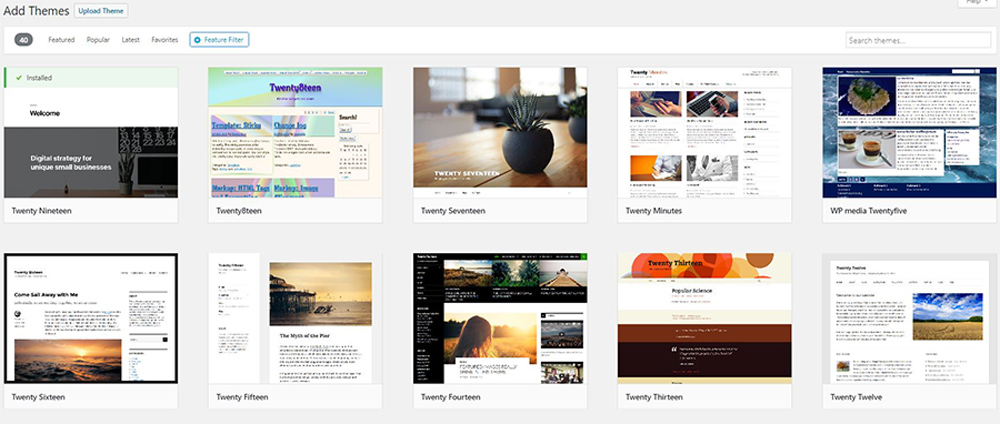 Widgets
There are many default widgets available to add to your sidebar, including search, category display, image, navigation menus, and many more.
Some plugins also add custom widgets (i.e. many social media plugins do this).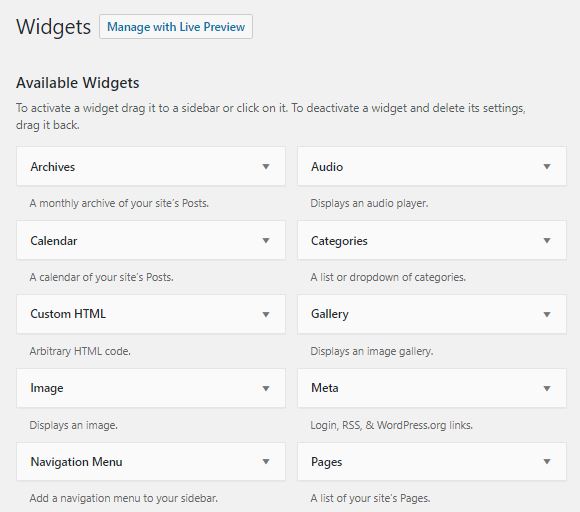 WordPress.org
Free to use, but requires self-hosting by a company like Bluehost. Most professional bloggers and many businesses power their websites with WordPress.
WordPress.com
A free version of WordPress for new/amateur bloggers, hosted by WordPress. Not generally used by professional bloggers due to its limited feature-set.
---
Thanks for reading – and I hoped this list helped you understand the many blogging terms out there.
Let me know if I missed any important terms in the comment section below!